Fuse Packs Of Early Delirious? Albums Released
Last modified: 02 Oct 2007

Some of the early Delirious? albums from the band's back catalogue have been combined as part of the 'Fuse Pack' series. The series of double-CD sets combines two early albums repackaged and re-released at the price of a single CD album. Three Delirious? Fuse Packs are now available, one containing all four 'Cutting Edge' albums, another containing 'King of Fools' and 'Live & In The Can' and a third with 'Glo' and 'Mezzamorphis'.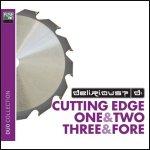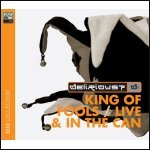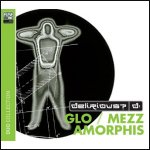 The double albums are available to order from the
PuraShop
priced at £11.45 including delivery. The new artwork (see above) is a very simple contemporary design, based on elements of the original album covers. Other artists set to be included in the 'Fuse Pack' series include Graham Kendrick ('Shine Jesus Shine/Is Anyone Thirsty?') and Cathy Burton ('Burn Out/Speed Your Love').