Mezzamorphis
Last modified: 20 Aug 2010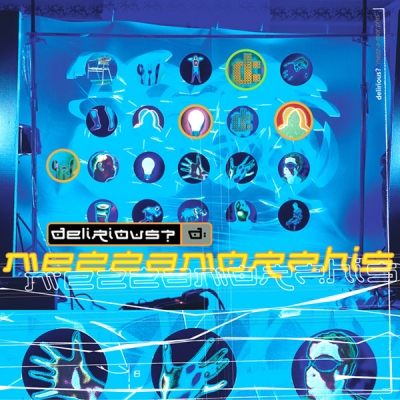 Related Articles:

Released:
12 Apr 1999 UK, 08 Jun 1999 US
Highest Chart Position:
25 (18 Apr 1999)
Catalogue:
FURYCD2
Format:
CD
Buy CD:
Amazon.co.uk
,
Amazon.com
Buy mp3:
iTunes UK
,
iTunes US
Notes:
The US version of this album has different artwork (see below) and slightly different tracklisting. In fact two different versions were released in the US, one has the same tracks at the UK version with the exception of 'Kiss Your Feet' being replaced by 'Deeper 99' (released by Virgin Records). The second US version has the same 12 tracks as the UK version plus 'Deeper 99' and 'Jesus Blood' (released by Sparrow Records).
All songs written by Smith/Garrard/Thatcher ©1999 Curious? Music UK
Produced & Engineered by Delirious? Mixed by Jack Joseph Puig at Ocean Way Studios, LA, USA. Mastered by Chris Blair at Abbey Road Studios, London. Executive Producer: Lynn Nichols. Recorded on location at Tortington Park (Arundel), Ground Zero (Littlehampton), ICC Studios (Eastbourne), Ford Lane Studios (Ford). Photography: Andy Hutch (Studio), Robert Fleischauer (Location)
Related Images: