I Could Sing of Your Love Forever
Last modified: 25 Aug 2010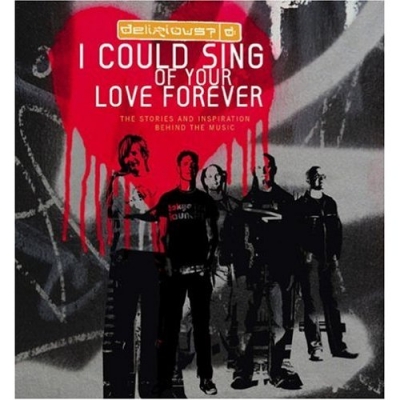 Related Articles:

Released:
05 May 2007 UK, Apr 2007 US
Highest Chart Position:
N/A
Catalogue:
REL022000
Format:
Book
Buy Book:
Amazon.co.uk
,
Amazon.com
Notes:
This book is 128 pages long and includes photos and artwork.
"Go behind the scenes with Delirious? to uncover the biblical and personal inspiration for their inspiring worship songs. Made up of 20 stories, reflections and devotions, I Could Sing of Your Love Forever will take you on an in-depth journey of discovery with these extremely talented songwriters and musicians. See how this tight-knit band of brothers (4 of the 5 are related by marriage) came together to do what they love, making music and leading others to the feet of Christ in worship.
In these short but potent readings, learn about the inspiration Stu G received when praying for his ailing father, how Martin wrote their first song, the words of prophecy that changed the course of a song, and how the Psalms have guided their search for truth and passion in their work and in their lives. Find out what's behind the Delirious? catalog of albums and the international concert tours: sold out hearts that want to make a difference in our generation."
Regal Books
Written by Martin Smith and Stu G,
telling the story of 20 Delirious? songs:
I Could Sing Of Your Love Forever, Heaven, Did You Feel The Mountains Tremble, King Of Fools, Majesty, History Maker, Investigate, Our God Reigns, Rain Down, Now Is The Time, Miracle Maker, Paint The Town Red, Here I Am, Send Me, August 30th, Sanctify, Mountains High, God You are my God, I'll See You When I Get There, Lord You Have My Heart, See The Star
Related Images: