Inside Outside [Germany]
Last modified: 22 Aug 2010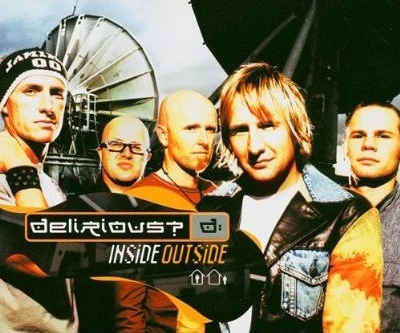 Related Articles:

Released:
08 Mar 2004 Germany
Highest Chart Position:
72
Catalogue:
82876 59206 2
Format:
CD
Buy CD:
Amazon.co.uk
Buy mp3:
-
Notes:
This single was released by BMG in Germany only. Following its initial release, it was re-released on 17th May 2004 with additional videos added to the disc.
Re-released version:
Inside Outside (Video), Its OK (Video)
All songs written by Smith/Garrard ©2003 Curious? Music UK
All tracks originally from the album 'World Service'. Produced by Julian Kindred & Delirious? Recorded & Programmed by Julian Kindred @ Ford Lane Studios, England. Tracks 3 & 4 Mixed by Sam Gibson. Mastered by Chris Blair @ Abbey Road Studios, London. Track 1 Remix by Udo Rinklin for Audiostar. Mix and Mastering by Ralf Mayer for Tucan. Additional Guitar by Ossi Schaller.
Related Images: